Elizabeth Connally
As the founder and managing shareholder of Connally Law, I am committed to helping my clients find sensible solutions to complicated legal issues.  
My primary goal is to eliminate disputes for my clients and find the most efficient, yet effective path forward to resolve their issues and attain favorable results for them.
I counsel clients on construction law and government contracts, including contractual issues, procurement, regulatory compliance, Small Business Administration programs and compliance, business formations, employment law and, if it cannot be avoided, protests and litigation related to those matters.
My boutique practice draws upon my diverse experience, serving clients for more than 20 years in the U.S. as well as internationally, having lived and worked in Japan and later Germany. Unlike larger law firms, you won't be another case to shuffle through the system at Connally Law.  I pride myself on delivering personalized, attentive service to every client, no matter their size or the complexity of their case.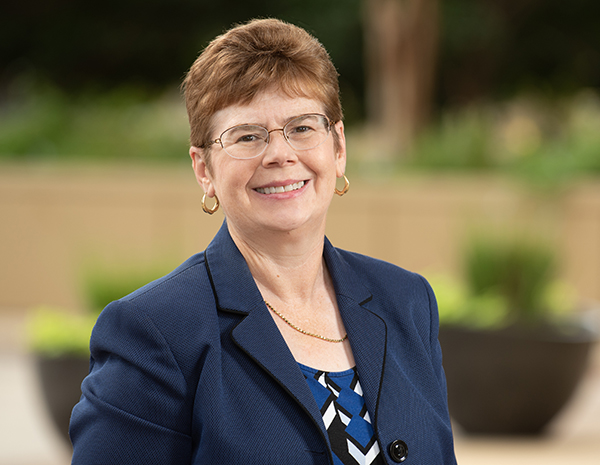 My many years of experience primarily cover construction law, government contract law, including regulatory and compliance issues associated with the small business preference programs (i.e. 8(a) and SDVOSB) and employment law. During these years, I have provided legal counsel in Texas, Hawaii, Washington, D.C., Ohio and Japan to diverse businesses, including those acting as prime contractors and subcontractors on construction projects for both governmental agencies and the private sector. Also, I am an arbitrator for the American Arbitration Association for commercial construction and commercial contract matters.
Before forming Connally Law in 2015, I was a senior associate with Gardner Law in San Antonio where I handled construction and procurement matters for commercial clients and governmental entities. I also represented companies in complex construction disputes and regulatory requirements, including construction defects, procurement litigation and employment regulations.
Prior to permanently relocating to San Antonio in 2010, I was lead associate at the law firm of Alston Hunt Floyd & Ing in Honolulu, advising clients on government procurement and construction litigation matters, including arbitration of construction defect cases. Before joining Alston, I was the lead contract negotiator for Linda Lingle, Governor of Hawaii. During my tenure in the Governor's office, I secured an inter-island ferry lease agreement for the State of Hawaii as well as design-build construction contracts for harbor improvements to accommodate the inter-island ferry. I also served as the Governor's lead policy analyst for the Departments of Agriculture, Natural Resources, Economic Development and Transportation.
In Tokyo, where I earlier lived and worked, I was employed by Nichimen Trading Company to prepare international contracts and joint venture agreements, many of which incorporated international arbitration provisions, for Nichimen's construction projects and its purchase of construction equipment. I also provided contract law training to Japanese industry leaders.
After Japan, I moved to Germany where I was a warranted contracting officer for the U.S. Department of State's largest procurement office in Frankfurt. There I was responsible for overseeing contracts for construction and for the provision of equipment and supplies for U.S. Embassies throughout Europe, Africa and Near East Asia.
During my early professional years, I served as counsel to U.S. Congressman Fred Grandy in Washington, D.C.  Acting as his lead legislative counsel for agriculture and trade issues. I successfully developed bi-partisan support for passage of the North American Free Trade Agreement. I also was counsel to the Clerk of the U.S. House of Representatives where I was instrumental in developing and implementing a procurement system for the House as well as putting in place employment policies for more than 200 Clerk employees and issuing contracts for closed captioning broadcasts and voting machines. 
While working in Washington, D.C., I was counsel to the American Association of Crop Insurers ("AACI"), where I directed lobbying strategies for crop insurance programs, and also was the General Counsel/Director of Government Relations for the National Grain Trade Council. In that role, I drafted legislation that achieved major amendments to the 2002 Farm Bill that ensured programs operated within the federal budget while continuing to maintain competitive markets for US agricultural products.
I received my undergraduate degree in Agriculture from Ohio State University and my J.D. from the University of Toledo College of Law, and I am licensed to practice in Ohio, the District of Columbia, Hawaii and Texas.  
My professional memberships include:

American Arbitration Association, Roster of Arbitrators

American Bar Association, Public Contract Law Section

American Law Society – named among America's Top Lawyers
State Bar of Texas, Construction Law Section

National Association of Women in Construction – former Vice President, San Antonio Chapter

American Bar Association, Forum on Construction Law
I have authored the following publications:
"Compliance with the Davis-Bacon Act - Not Just Prime Contractor's Responsibility," Construction News, January 2017
"Is Your Teaming Agreement Enforceable?" Construction News, Feb. 2017
"Sports' World Provides Guidance for the Construction Project File" Construction News, March 2017
Tools for the Small Business – Non-Disclosure Agreements and Teaming Agreements" Construction News August 2017
"Key Labor and Employment Clauses for Construction Agreements", ABA's The Construction Lawyer's Guide to Labor and Employment Law 2nd Edition 2016
"Toolbox Employers Should Have", Texas State Bar Agricultural Law Conference, May 2014